Want to Sponsor or Partner?
Get involved however you see fit. And if you have other ideas, we are open to hearing them. Reach out to Jen Crompton and she will chat with you and discuss your options.
Sponsor Opportunities
As an individual or company, you may choose to sponsor the entire event or a portion of the event through a tax-deductible donation.
We are currently accepting sponsors and partners to help with the following:
Title sponsor
Session Sponsors
Attendee Sponsor
Brunch Sponsor
Glove Sponsor
Printing Sponsor
Photo Booth Sponsor
Parent/Guardian Track Sponsor
Swag Bag Inclusion
Sponsorship and partner benefits differ by level of involvement. However, all sponsors and partners will have a chance to be mentioned before, during, and after the event and the sponsorship can include:
Logo featured on our website and promoted through social media and traditional media outreach
Mentioned in newsletter and email distributions sent by us and partner organizations such as WeWork (with 2K+ members locally and $400K+ internationally)
Logo and mentions in school distributions (sent to local school districts)
Our past Sponsors and Partners include:
WeWork, honeygrow, Athleta, KIND Snacks, K10 Foundation, Party Host Helpers, Nutritiously Yours, Blackbook Financial, and FUEL Cycle Fitness
WeWork is our gold partner, providing an incredible venue for each event in various cities.
SILVER PARTNER

Society Nine offers gloves at a special rate for each event and supports our program.
SILVER PARTNER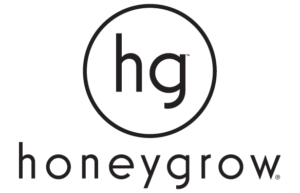 Provided Brunch for attendees, speakers, and presenter at the June 2019 Philly event.